The reality is that life is not linear, neat and tidy.
Most likely we will bounce around a bit as we explore together.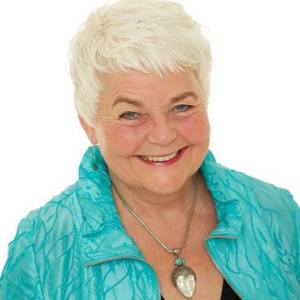 Schedule a chat with Ariana
If you are sensing there is more to life, that there is something calling but you don't know what that is, I invite you to connect with me. Let me know a little about what is going on in your life and what it is you would like to shift. Generally I can get a sense of what your next step is once we talk.
If there is a resonance after the telephone conversation we can schedule a complementary strategy session. In that session we will dive deeper into what is currently going on in your life and I will give you a clearer picture of what I am seeing and sensing is possible for you.
Complimentary Strategy Session
There is no obligation for this session and I am happy to pour into you.
By the end of the session you will have a next step to move forward on your path.
Schedule a chat now!
Baseline Analysis – we look at your current life, what is working, what is not working. We explore what is stirring that wants to release.  We begin to explore the beliefs and values you have that have brought you to this point. We look at the flow of your life over the years –the traumas and events that have shaped your perceptions and self image. We look at several factors and rate your current levels so that we are able to monitor your progress more tangibly.
Virus removal – We begin to find the truth of who you are.  God thought you were a good idea. We start removing the viruses that are infecting your heart and your mind. You learn to question things. Whose voice is that? Whose thought is that?
Decluttering/defragmenting the hard drive – we work on the old stories, discarding the ones that are no longer serving you. We look at events and see them from a higher perspective. Things don't happen to you, they happen for you. We connect all the lost parts and bring them into alignment. We work on speeding up the time it takes for you to see the truth of a situation – seeing things from the heart instead of the head. You learn how to distinguish the ego mind from the heart mind.  Looking for the bigger picture.
Operating system upgrade – you have been working with old software, long out of date. It is time to shift you into the 21 century.   You will find out that much of what you thought was true was actually not. You will find out that the universe actually is on your side and in fact wants you to be happy, healthy and abundant. You will learn to put on your signal lights to indicate that you are ready to make the changes. You will learn to say Yes to the universe when opportunities present – knowing intuitively which are in the highest for your dreams and goals.
Implementation – You are moving with the flow and relaxed knowing that you have the capability to follow the dream in your heart. You have broken through old paradigms. When you look in the mirror you smile with deep love at the being that is reflected there. When life throws a fast ball you are able to quickly react from a deeper heart based place and you can see the deeper meaning of it. You are now deeply connected to your higher self and have access to inner wisdom enabling you to live from a place of knowing rather than thinking. You will have developed a deep sense of gratitude and come to a place of forgiveness for self and others in your life.
After each session I will be giving you some homework based on what we have talked about.  It may be some meditation, a book to read, a movie to watch, someone to forgive, some reconnection to your inner child. I am there to hold your hand as you begin to embody your new skills. The more you put into the process the faster we will complete our journey together.
Coaching Packages
Because of the nature of the coaching process it requires a deep commitment and a strong desire to move out of old patterns and into the life that is waiting for you.
I offer 6 month and 12 month options to work with me on an ongoing basis. Once we have a strategy session I am happy to outline your options to work with me at a deeper level. If I feel you would be better served working with someone else I will give you some recommendations.
Request a Call!
1-403-608-4274
---
Testimonials
"I came to Ariana broken, confused, frustrated, angry, very sad, and lost. I had lost myself…lost myself while taking care of others. I felt stretched like Gumby, with everyone wanting a piece of me, yet I had nothing left to give….I was done. I was so sad, because I did not even have anything left to give myself.
Ariana reminded me of who I was and what I deeply desired through an intense process of Q & A, journaling and discussions. She helped me believe in ME, in my creative abilities, in the possibility of accomplishing my dreams. She listened patiently to my 'what if's', to my 'but's and 'i can't' and she cut through my BS fairly quickly to keep me accountable to what I said I wanted.
Thank you from the bottom of my heart for being such an amazing coach, a true friend with a compassionate heart and pulse for my soul. Thank you for your constant encouragement of my art, believing in me, even when I didn't.
I am now living my dream. Painting and creating original glass creations while living in sunny Ajijic Mexico.
I would recommend Ariana to anyone who has a deep longing to be reconnected to their inner child, their heart's desires and to living their best life, while not being afraid of doing some real inner work and being held accountable by Ariana. Ariana walks the talk – she has tremendous courage and a walking example (pun intended) of what's it's like to life your best life. A million thanks Ariana." – Christine Laberge, Calgary
---
"To those considering getting coached by Ariana: If you want to be expanded , she's the one. If you want to be challenged, she's the one. If you want to be blown away by insight..she's the one. Ariana has changed the way I look at the world… Thank-you, thank-you a thousand times over, for you have been a facilitator on my path to Freedom."
– John T, Calgary
---
"Ariana is a gem. She is able to see the depth and consequences of any request beyond just yes/no. Her innate ability to map our processes and standards give her definite strength in developing solutions that is rare." – James McAra, President, CEO Calgary Food Bank; President Comtac Corporation