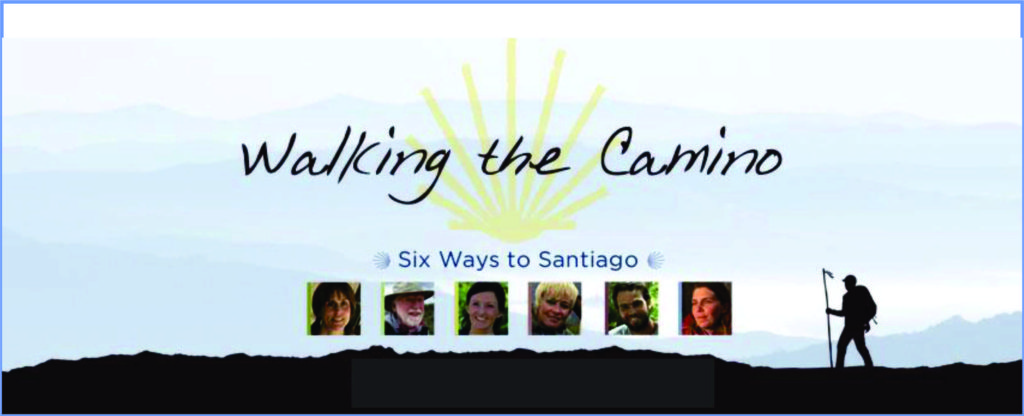 Camino Movie/Talk with Camino Marj, 91 Year old Peregrina
Saturday July 29, 2017, 6:00-9:30 pm
Come and enjoy the international award winning documentary on walking the Camino.
Last Spring Marj, A 91 year old, joined Ariana on one of her guided tours. Marj and Ariana will be sharing their Camino journey and answering any questions you may have.
Ariana  has walked over 3600 KM on 8 Camino journeys. She loves to share about her journeys inspiring others to listen to the call of the Camino.
For more info – Movie Info

The next movie night will be August 23, with Marie Maccagno, author of the upcoming book The Chocolate Pilgrim sharing some of her wisdom.

Meetup 
There is a Camino Meetup Group in Calgary – we walk on a regular basis on paths around Calgary. 

Upcoming trips.
2017 
Fall 40 day Camino Frances  –  Lourdes – Santiago
Sep. 11 – Oct 20 2017 Max 8  – Approximately 760 KM 
Almost sold out – one space left!
---
2018
Spring Camino Frances    Burgos – Santiago  
May 8 – Jun 2 26 days Approximately 470 KM
---
Spring Portuguese Coastal Route   Porto – Santiago
Jun 8-23 16 days   Approximately 260 KM
---
Fall 40 day Camino Frances    Lourdes – Santiago
Sep. 11 – Oct 20 2018 40 days Approximately 760 KM