Do you have what seem to be impossible dreams? Is there something you have always felt drawn to but have never felt it could be possible for you?
What is that voice inside urging you to do, that you are putting off until the time is right, the money is in place, and all the stars are lined up perfectly?
What do you do to sabotage the opportunities that Spirit provides for you to move into an amazing life?
"I am grateful for my new found courage to carry on with my goals and dreams. Ariana's presentation was very powerful, and profound. In her quiet way she preformed a miracle. We were all touched by an angel." – LK
"You were brilliant Ariana! Know that you inspired my next step." – PO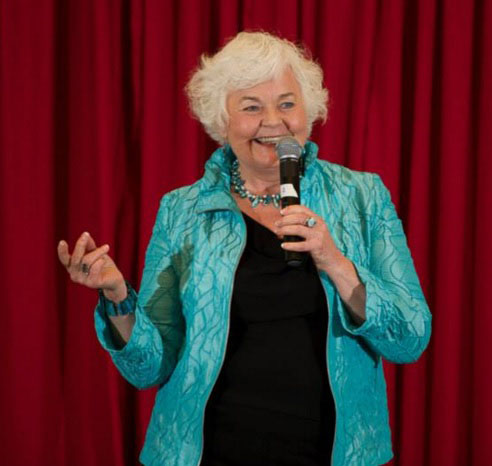 Underlying passion and spontaneous inspiration.
Engage Ariana to be a memorable speakerat your next event!
Join me
for some insights on how you can let go of resistance and fear and
let the murmurs of your heart direct your decisions.I will share how I came to be on such a grand journey and
some of the lessons I learned on the way.You will receive tools to be able to zero in on what is holding you back
from having your dreams come true.
In 2011 at the age of 60 I found myself at ground zero following an intense journey with multiple major loses in my life. I wasn't just at a crossroads – at the lowest point in my life. I would have been grateful for that much direction. I was absolutely and completely lost.
Against all odds and letting go of logic and reason I took the trip of a lifetime – a 100 day spiritual journey backpacking around the world– including walking the Camino de Santiago pilgrimage in Spain. It was a profound experience with many insights into my life and catapulted me into a new life path.
[/ezcol_1half_end]
Underlying passion and spontaneous inspiration. Steady calm and educational.
Contact Ariana to engage her to be a memorable speaker at your next event.
Her presence will have a profound effect on your audience.